Emerald Ash Borer Treatment Services in Plano & Dallas, TX
The Emerald Ash Borer, EAB for short (Agrilus planipennis) is a devastating, wood‐boring insect that attacks and kills Ash trees (Fraxinus spp.).This borer insect comes from Asia where it has natural predators to control it. Over here, in the USA it does not. It is here in Texas as discovered by the Texas Forest Service. This bug has killed millions of Ash trees already.
Preventing this borer is the cure!
So if you own any of the 16 native Ash tree species, schedule a preventative treatment with us as soon as possible. We work with you to keep your trees healthy, and use systemic insecticides that are not sprayed onto trees. The preventative treatment lasts one year. There are two year Emerald Ash Borer treatment options as well.
Read more about this pest here… https://tfsweb.tamu.edu/eab/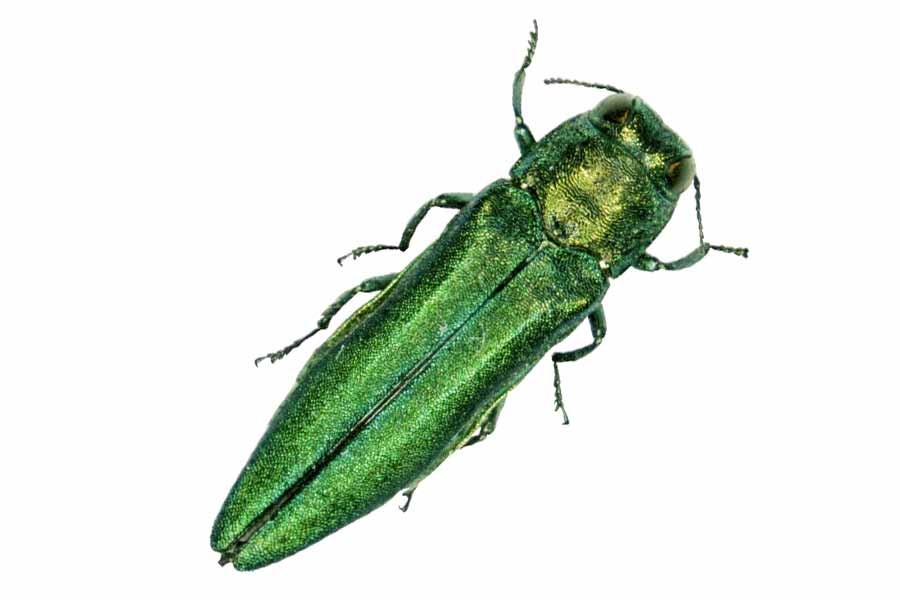 This picture is the adult Emerald Ash Borer or EAB.
Get on our schedule before this bug makes your life more difficult!
Need Tree Disease or Tree Insect Treatment in the Plano or Dallas area?
A Perfect Tree has experience diagnosing and treating all types of tree diseases and tree insect infestations in Central Texas. In many cases, we can stop the disease in its tracks and bring your tree back to its prior vigorous condition. If your tree is too damaged for treatment, we can identify this and remove the tree before it falls and causes property damage or injury.
Schedule a consultation if you need more information about what is wrong with your tree(s). Some ailments can be treated by you, and a lot of preventative measures can be addressed as well.